co-living – the new option in Positive Geared Property
We recently pushed our Acquisitions team to deliver something special for our clients.  Something that provided a super high rent yield for our investors, but without risk… and wow, they certainly delivered!
Welcome to co-living.
If you haven't already heard of it, co-living is the new generation of shared housing for individual (not family) renters.
And no, we are not talking about the musty, rundown share houses that many of us know from our twenties.  You know, the share house that always seemed to have a random person, permanently occupying the couch.
Co-living is all about delivering high quality, purpose built and designed housing to cater for the ever-growing market of individual renters.  These type of renters are no longer satisfied with the dank, retrofitted share house or renting a room from the landlord who also lives in the premises.
In a co-living house, each tenant has their own temperature controlled bedroom, an ensuite and lockable pantry space in the kitchen – so there are no arguments over who ate their last TimTam!
There are usually a maximum of 3 tenants per co-living house and different configurations on how the co-living house space is occupied.  For example, two tenants may share the double garage for vehicles/storage and the 3rd tenant could utilise the spare bedroom as a home office.
Each tenant has their own rental agreement, which is managed by a specialist rental manager.  The rental manager must be skilled in managing this type of property and they choose tenants carefully, aiming to match the personalities of tenants to minimise any disruption.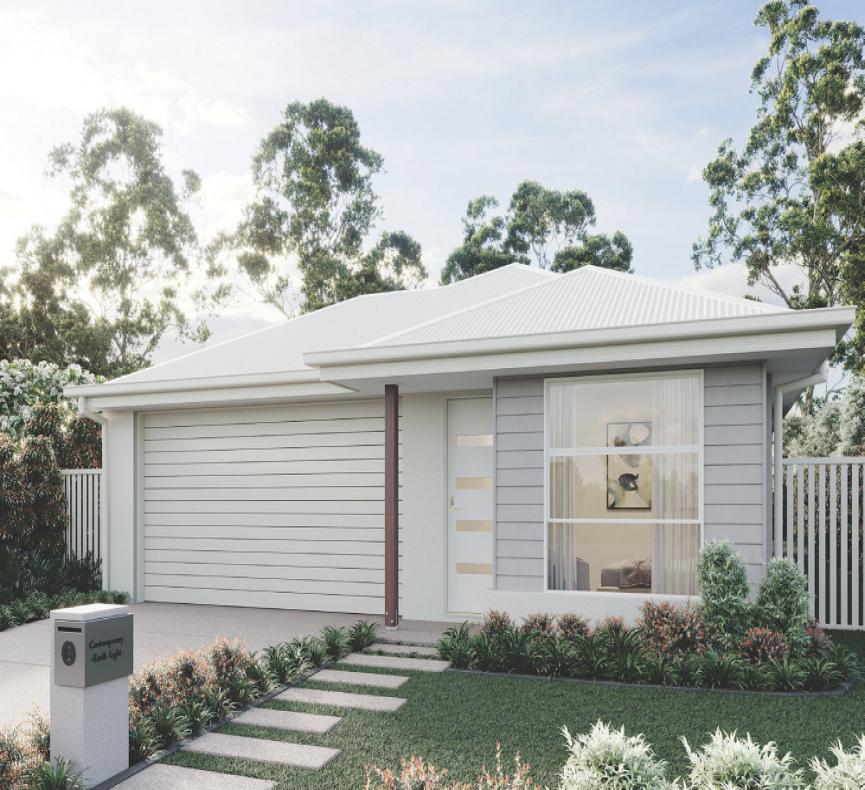 The Dollars – positive geared
Here's where things get interesting for the investor.
When you combine the rent of the 3 tenants, it is usually significantly higher than the standard rent that a standard property would generate.
As an example, a client recently secured on of these properties in a growth location and the purchase price was $585,000, including a furniture package – the furniture package is 100% tax deductible
Co-living Purchase Price:               $585,000
Rental Estimate:                               $840 per week (i.e. $280 per room – or $43,680 per annum!)

When compared to a traditional rental property in a similar location, we would expect a total rent of around $540 per week achieved for the same purchase price.  This means a co-living investment property could you in front by around $15,600 each year.
Further to this, even if 1 (or 2) of the bedrooms are vacant you are still receiving rental income.  This reduces risk significantly as an investor.
In the event that the investor wants to sell the co-living property, it will easily fit the needs of most standard families looking to buy a home.  And as the father of two girls, I know they'd both love their own bathroom!
summary of co-living positive geared property
Co-living accommodation is a fantastic opportunity for property investors.  It can significantly increase rent yields on a relatively standard investment property.
This type of investment property may not be suited to all property investors however it should be given strong consideration.  Getting the right co-living property in the right location, is your key to success.
There are around 2.3 million people living alone in Australia.  As housing affordability is further squeezed, this number is expect to rise 3.5 million by 2041.  This is a strong indication that there will be an ongoing need for co-living
If you want to know more about investing in co-living houses, reach out to Prospa Property Advisory on 1300 660 335 or hello@prospaproperty.com.au and we can help guide you on this decision.
co-living positive geared property
https://en.wikipedia.org/wiki/Co-living