INVEST AND PROSPA
Prospa Property Advisory are Qualified Property Investment Advisors (QPIA) helping you buy the right investment properties and invest safely.  Our experts help you buy the right investment properties, in the right locations across Australia.
We are QPIA's.  This means we are fully licenced, qualified and professionally insured to provide you with the right advice.  We are accredited with PIPA (Property Investment Professionals Australia) and backed by the Aspire Property Advisor Network .
This means we represent and maintain the highest standards in the Australian property investment community.
The safe way to invest
Get the right advice

Who we help

What properties should I buy?

Experienced
We help you buy fully researched investment properties and also grow a quality property portfolio.
We have extensive experience across a broad range of Australian property markets and locations.  You will receive comprehensive advice in all facets of residential property investment.
This includes education, portfolio planning, finance structuring, property acquisition and management. We've assisted hundreds of customers, from starting out in their first home to successfully growing their property portfolio.
Everyone's financial situation is unique and without a detailed investment strategy in place, you risk making the wrong decision.  We help you to create a detailed property investment strategy and buy the right properties.
Partner with Prospa Property Advisory to accelerate the growth of your property portfolio.
adelaide first home buyers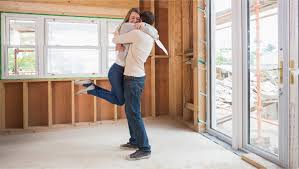 Are you a First Home Buyer in Adelaide?  Check out our First Home Buyer Accelerator Program.
We can help you get into your first home with less deposit, and much sooner than you think!
To find out more visit click here