Record-breaking: 5 big property trends in 2021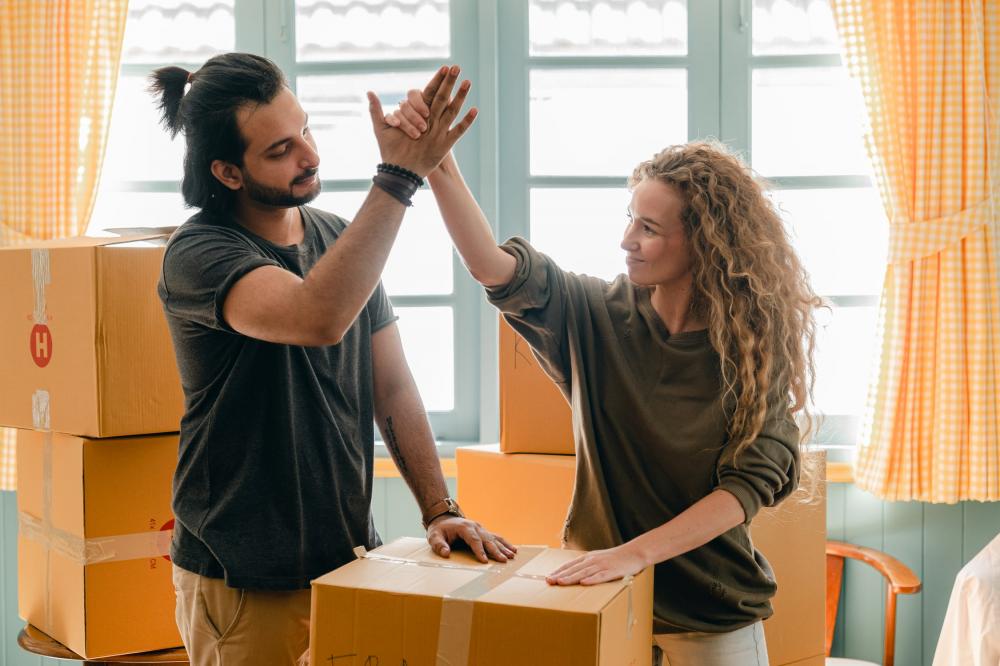 2021 is rewriting the record books!  From property prices, to interest rates, to refinancing – no matter which way you look, records are being broken. 
How quickly things can turn around.
It wasn't too long ago that many highly-regarded economists were predicting property prices could plummet 30% due to COVID-19.
Instead, now we're seeing economists predict that house prices could increase over the next three years, so long as the official cash rate remains near record low levels (at or below 0.5%).
Suffice to say, market sentiment is continuing to soar. So let's take a look at some of the records currently being broken.
1. Record high housing values
Australian housing values have just reached a new record high as prices continue to rise across the country, according to CoreLogic. Housing values have well and truly surpassed pre-COVID levels and the index is higher than the previous September 2017 peak.
According to the Heron Tod White, June 'Month in Review,' houses in pretty much every Australian property market are either rising or at peak value. We are definitely in a 'hot' property market, however it looks to have a long way to run.
And unsurprisingly, regional housing values are rising at more than twice the pace of capital city markets due to COVID-19.
"Better housing affordability, an opportunity for a lifestyle upgrade and lower density housing options are factors that might be contributing to this trend, along with the new found popularity of remote working arrangements," says CoreLogic's research director, Tim Lawless.
2. Record low interest rates
Record low interest rates have made it easier for some home buyers to get into the market, despite rising prices.
Investors have had the biggest win here though.  We are seeing the lowest interest rates on record, meaning it is affordable for more people to buy an investment property.  If we couple this with high demand for rental accommodation, it really is the perfect time to invest.
Despite low rates, what we do know is that having the right loan structure is more important to paying off your debt faster than a low interest rate.  A cheap interest rate (and offers of a few thousand dollars to refinance) is often the bank's way of luring customers in and keeping us on the 30 year debt treadmill.  We will focus more on this in future articles.
3. Record high refinancing numbers
With record low interest rates, it makes sense that we're also seeing a record number of mortgage holders refinance their home loans to save themselves thousands of dollars.
According to ABS data, last year, the total number of home loan customers who switched providers increased by 27% – from 143,664 in 2019 to 182,016 in 2020.
And experts are predicting the number of externally refinanced loans will grow by 9% this year, according to a recent Finder survey, meaning nearly 200,000 Aussies will switch to another lender in 2021.
4. Record house building approvals
Private house approvals rose for the sixth consecutive month in December and reached a record high, according to Australian Bureau of Statistics (ABS) data.
In fact, private house building approvals surged 55.6% over the year.
"Federal and state housing stimulus measures (such as HomeBuilder), along with record low-interest rates have contributed to strong demand for detached dwellings," says Daniel Rossi, Director of Construction Statistics at the ABS.
5. Record-high market positivity
With all of the above in mind, it's no wonder that buyer confidence is surging.
In fact, positive sentiment among those in the property market has reached a record high, and negative sentiment is at an all-time low, according to ME Bank's latest Quarterly Property Sentiment Report.
The buoyed sentiment is being supported by expectations for residential property price increases, higher levels of market activity and a combination of record-low interest rates and government stimulus incentives, says ME Bank.
Dual income investment properties have also become a bigger trend in 2021.  If you're considering this type of investment property, here's what you need to consider.
https://www.prospaproperty.com.au/2021/should-i-buy-a-dual-key-or-duplex-property/
Prospa Property Advisory is 100% Covid compliant and there is no need to meet us in person.  Our state of the art software enables you to grow a property portfolio from the comfort of your home!

To find out more please click here