Let's meet online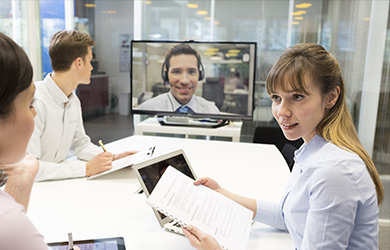 At Prospa Property Advisory we understand that you are busy. Sometimes trying to schedule appointments can be very difficult, particularly when juggling work and family commitments.
To make things easier your Advisor can be available to meet with you online. Utilising video conferencing and simple screen sharing software we are able to host a virtual meeting where you will meet your Advisor face to face, just as you would in person. You will also be able to view your Advisor's screen to computer screen so that you are not missing out on any vital information.
Through such technologies Prospa Property Advisory regularly services the needs of investors Australia-wide and internationally. Following from such meetings our online property portal makes it easy for these investors to purchase a fully researched property without leaving their home or office. We have found that this flexibility helps our busy investors overcome time constraints and purchase an investment property sooner.
Download Instructions